Hodgdon H4831SC Smokeless Gun Powder
Hodgdon H4831SC Powder has the most comprehensive selection of smokeless propellants for any reloading purpose. In terms of ballistics, this Extreme Extruded powder is a carbon replica of H4831. It has a smaller grain size, hence the label SC, or short cut.
The shorter, more compact kernels allow the powder to flow more freely through the powder measures, reducing the need for constant granule cutting. Smoother flow characteristics result in more uniform charge weights, while individual grains orient more compactly, resulting in higher loading density.
It is probably safe to claim that Hodgdon H4831SC Powder  has taken more large game than any other powder. In 1950, Bruce Hodgdon was the first supplier to offer this popular burning rate.
It has now been popular for cartridges such as the 270 Winchester, 25-06 Remington, 280 Remington, and 300 Winchester Magnum. As an Extreme Extruded propellant, it has the advantage of being insensitive to hot/cold conditions and having excellent homogeneity from lot to lot.
Warning About Smokeless Powder:
Do not exceed the loads displayed in the reloaders guide.
Never mix any two powders regardless of type, brand, or source.
Never substitute any smokeless powder for Black Powder or any Black Powder substitute.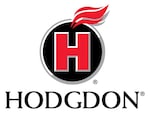 Hodgdon H4831SC Powder Specifications
Product Information
| | |
| --- | --- |
| Weight | 1lb |
| Quantity | 1 Pound |
Delivery Information
| | |
| --- | --- |
| Shipping Weight | 1.135 Pounds |
| DOT-Regulated | Yes |
| HazMat Product | Yes |