Hodgdon US 869 Smokeless Gun Powder
Hodgdon Powder has the most comprehensive selection of smokeless propellants for any reloading purpose. Hodgdon US 869 once again sets the standard by providing an amazing 50 BMG propellant that provides considerable advantages in a wide range of magnum rifle applications!
Hodgdon US 869 is a real magnum spherical rifle powder that performs exceptionally well with heavy bullets in large, overbore rifle cartridges. US869 is a thick propellant that permits the shooter to use more powder in cartridges such as the 7mm Remington Ultra Magnum, 300 Remington Ultra Magnum, 30-378 Weatherby Magnum, and others.
US869 outperforms the 50 Caliber BMG in terms of velocity and accuracy with 750 to 800 grain bullets. This is an excellent match propellant for 1000 yards! Furthermore, US869 is only slightly affected by temperature changes, which is an important feature for top competition and hunting accuracy.
Warning About Smokeless Powder:
Do not exceed the loads displayed in the reloaders guide.
Never mix any two powders regardless of type, brand, or source.
Never substitute any smokeless powder for Black Powder or any Black Powder substitute.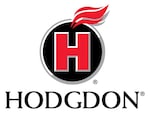 Hodgdon US 869 Specifications
Product Information
| | |
| --- | --- |
| Weight | 8 lb |
| Quantity | 8 Pound |
Delivery Information
| | |
| --- | --- |
| Shipping Weight | 8.395 Pounds |
| DOT-Regulated | Yes |
| HazMat Product | Yes |