IMR 8208 XBR Smokeless Gun Powder
Production of IMR
8208 XBR Powder dates back over 200 years when the company was originally founded by E.I DuPont. Available for use in many reloading applications, the IMR series of powder is trusted by
reloaders
all across the globe.
IMR 8208 XBR Powder is the latest in the versatile IMR line of fine propellants, this accurate metering, super short grained extruded rifle powder was designed expressly for match, varmint, and AR sniper cartridges.
Ideally suited for cartridges like the 223 Remington/5.56mm, 308 Winchester/7.62mm NATO and the 6mm PPC, shooters will find IMR 8208 XBR totally insensitive to changes in temperature, while yielding max velocities and tack driving accuracy. Clearly, the competitor's choice and the Varmint Hunter's dream powder.
Important Information:
Do not exceed the loads displayed in the reloaders guide.
Never mix any two powders regardless of type, brand, or source.
Never substitute any smokeless powder for Black Powder or any Black Powder substitute.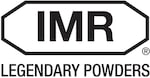 IMR 8208 XBR Powder Specifications
Product Information
| | |
| --- | --- |
| Weight | 8 lb |
| Quantity | 8 Pound |
Delivery Information
| | |
| --- | --- |
| Shipping Weight | 8.400 Pounds |
| DOT-Regulated | Yes |
| HazMat Product | Yes |