Shooters World Auto Pistol D036-03 Smokeless Gun Powder
This is a bulk version of Lovex D036 reloading propellant. In terms of burn rate, it is comparable to ACCURATE No 5. This propellant is a good choice for loaders who want to achieve standard or +P velocities in 9mm Luger, an optimized propellant for the.357 SIG, and correct energy levels for cycling submachine weapons with subsonic loads.
It also works well with.380 Auto,.44 SPL, and heavy-bullet ammunition.40 S&W, as well as several light-to-medium bullet.357 Magnum loads. This propellant is a decent substitute for OBP 248. As a spherical propellant, it meters through charge plates consistently and works well with a high-speed loader. It does have a flash suppressor level.
Warning About Smokeless Powder:
Do not exceed the loads displayed in the reloaders guide
Never mix any two powders regardless of type, brand, or source
Never substitute any smokeless powder for Black Powder or any Black Powder substitute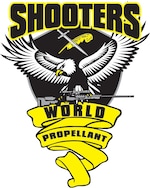 Specifications
Product Information
Delivery Information
| | |
| --- | --- |
| Shipping Weight | 8.300 Pounds |
| DOT-Regulated | Yes |
| HazMat Product | Yes |