Shooters World SBR Socom D063-01 Smokeless Gun Powder
Shooters World SBR Socom D063-01 Smokeless Gun Powder There is no reloading propellant equivalent for Socom D063-01 Smokeless Gun Powder. It burns faster than the ACCURATE 1680 but slower than the Winchester 296 or Hodgdon H110.
The propellant gas production rate is appropriate for.300 Blackout, 7.62×39, straight-walled rifle cartridges, and especially.458 SOCOM, where rapid powder-to-gas transformation is sought. SOCOM is an excellent SINGLE propellant for both subsonic and supersonic.300 Blackout applications.
In subsonic applications, it has less residue than 1680 and outperforms 296 in supersonic applications. It performs flawlessly with a 220 grain Sierra Match King in a subsonic load. But it really shines when paired with a 150-grain FMJ or hunting bullet.
Whereas conventional propellants render the.300 Blackout weak at best with a 150 grain bullet, SOCOM can achieve the velocity of a.30-30 Winchester with the same barrel length! Given the size of the cartridge, the energy output of a 150 grain bullet at 2150 fps from a 16″ barrel is pretty amazing.
Because of its burn rate and density, this propellant is expected to function well with the bigger magnum gun family. Whereas "1680" is a little too slow for.500 S&W and similar cartridges, SOCOM's gas generation rate maintains up with the expansion ratios of these huge magnum handgun bores and bullet sectional densities. SOCOM has a density of around 0.99 grams/cc. It has a flash suppressor level.
When using a progressive loader, its spherical form ensures exceptionally consistent powder drops. This propellant is known as D063.1 under the Lovex brand.
Another advantage of Shooters World propellants is their proven track record. Shooter's World has been producing propellants since 1920. Many of these propellants are offered under the Lovex brand throughout Europe.
Warning About Smokeless Powder:
Do not exceed the loads displayed in the reloaders guide
Never mix any two powders regardless of type, brand, or source
Never substitute any smokeless powder for Black Powder or any Black Powder substitute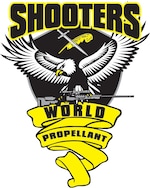 Specifications
Product Information
Delivery Information
| | |
| --- | --- |
| Shipping Weight | 8.440 Pounds |
| DOT-Regulated | Yes |
| HazMat Product | Yes |