Shooters World SW4350 S070-05 Smokeless Gun Powder
The Shooters World SW4350 S070-05 Smokeless Gun Powder is the slowest of the 4350 variants. As a result, in modest calibers where other 4350 variants cannot achieve 100% loading density, it has extensive possibilities. It also excels in higher magnum calibers, which other 4350 versions cannot match.
Finding a propellant that can "fill the case and seek maximum velocity" is one of the keys to achieving precision. Several shooters have discovered this link with the SW4350 and are pleased with its performance.
But please keep in mind that SW4350 is not the same as H4350. The 4350 variations are ranked from fastest to slowest: H4350, IMR4350, Accurate 4350, and SW4350.
SW4350 performs admirably with practically all long-range and magnum class centerfire rifle ammunition. Despite being an extruded propellant, SW4350 has excellent flow characteristics through a volumetric powder drop. The grain is short and thin.
Shooters World SW4350 S070-05 Smokeless Gun Powder has a density of about 0.9 grams per cubic centimeter. It has a flash suppressor level. Its extruded geometry has a small diameter and is trimmed short. As a result, given an extruded propellant, its drop consistency through a volumetric charger is quite uniform. This propellant is known as S070 under the Lovex brand.
Another advantage of Shooters World propellants is their proven track record. Shooter's World has been producing propellants since 1920. Many of these propellants are offered under the Lovex brand throughout Europe.
Warning About Smokeless Powder:
Do not exceed the loads displayed in the reloaders guide
Never mix any two powders regardless of type, brand, or source
Never substitute any smokeless powder for Black Powder or any Black Powder substitute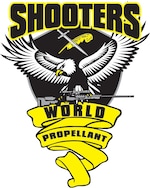 Specifications
Product Information
Delivery Information
| | |
| --- | --- |
| Shipping Weight | 1.120 Pounds |
| DOT-Regulated | Yes |
| HazMat Product | Yes |