Vihtavuori 3N37 Smokeless Gun Powder
Vihtavuori 3N37 Smokeless Powder is utilized by some of the top shooters and manufacturers in the competitive shooting field, and it has earned a good reputation as one of the best smokeless powders on the market.
In all weathers and settings, these powders assure clean burning and repeatable shooting properties. Vihtavuori Smokeless Powders are renowned for their consistent and superior quality, which is based on complete control of the entire production chain, from nitrocellulose production to end-product bottling.
For more than 85 years, these tight quality acceptance limitations have assisted reloaders and cartridge makers in achieving identical loads regardless of production lot. It's easy to see why Vihtavuori Smokeless Powders have gained a solid following among world-class shooters.
The N300 series powders are single base porous handgun powders. Vihtavuori's 3N37 handgun powder was designed for.22 rimfire cartridges, but it has since proven to be exceedingly flexible and sought in all competitive pistol shooting disciplines.
The Vihtavuori 3N37 powder is tubular and porous, with grain size of 0.06 mm length and 0.06 mm diameter. The symmetrical grain size makes measuring powder measures a breeze. The 3N37 burns close to N350 and is on the midrange scale of handgun powders.
This is a great powder for 9 mm major loads in IPSC open competitions, and it's also quite popular in USPSA and IPSC practical pistol shooting disciplines. 3N37 is frequently utilized as a submachine gun powder in addition to practical shooting. Vihtavuori 3N37 provides constant, exceptional precision with clean burning, which is why it is favored by the world's greatest shooters.
Other Important Information:
Do not exceed the loads displayed in the reloaders guide.
Never mix any two powders regardless of type, brand, or source.
Never substitute any smokeless powder for Black Powder or any Black Powder substitute.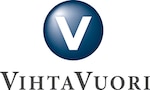 Vihtavuori 3N37 Specifications
Product Information
| | |
| --- | --- |
| Weight | 4 lb |
| Quantity | 4 Pound |
Delivery Information
| | |
| --- | --- |
| Shipping Weight | 4.520 Pounds |
| DOT-Regulated | Yes |
| HazMat Product | Yes |