Vihtavuori N165 Smokeless Gun Powder
Vihtavuori N165 Smokeless Powder is utilized by some of the top shooters and manufacturers in the competitive shooting field, and it has earned a good reputation as one of the best smokeless powders on the market.
In all weathers and settings, these powders assure clean burning and repeatable shooting properties. Vihtavuori Smokeless Powders are renowned for their consistent and superior quality, which is based on complete control of the entire production chain, from nitrocellulose production to end-product bottling.
For more than 85 years, these tight quality acceptance limitations have assisted reloaders and cartridge makers in achieving identical loads regardless of production lot. It's easy to see why Vihtavuori Smokeless Powders have gained a solid following among world-class shooters.
The N100 powders are single base powders that are mostly utilized in rifle calibers. Vihtavuori N165 is a universal powder for large bullets in magnum rifle calibers. It works particularly well in.338 Lapua Magnum with 250 gr bullets, although it may be used for handloading a wide range of calibers from.555 SE to.416 Rigby.
The powder grains of Vihtavuori N165 have the same size (1,3 mm length x 1,0 mm diameter) as those of its "big brother" N160, but the surface coating causes the difference in burning properties.
Vihtavuori N165 is a highly slow-burning rifle powder that is superior to N160 when utilizing bigger bullets in the same range of cartridges. Because N165 can produce somewhat higher velocity, it is an excellent choice for long-range shooting and big game hunting.
Other Important Information:
Do not exceed the loads displayed in the reloaders guide.
Never mix any two powders regardless of type, brand, or source.
Never substitute any smokeless powder for Black Powder or any Black Powder substitute.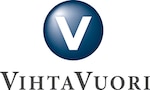 Made In United States of America
Vihtavuori N165 Specifications
Product Information
| | |
| --- | --- |
| Quantity | 8 Pound |
| Country of Origin | United States of America |
Delivery Information
| | |
| --- | --- |
| Shipping Weight | 8.525 Pounds |
| DOT-Regulated | Yes |
| HazMat Product | Yes |