Vihtavuori N568 Smokeless Gun Powder
The Vihtavuori N568 Powder is an excellent choice for today's most popular big capacity magnum cartridges, including the 6.5 PRC,.300 PRC,.300 Winchester Magnum, and.338 Lapua Magnum. The slow burning properties of N568 and its shortcut grains allow exceptionally constant metering for long range competitive shooters, accuracy aficionados, and hunters alike.
N568 excels with heavy-for-caliber bullets, has excellent temperature stability, and is unaffected by humidity fluctuations. A great choice for belted magnum cartridges including the 7mm Remington Magnum,.300 RUM,.338 Winchester Magnum, and others.
Important Information:
Do not exceed the loads displayed in the reloaders guide.
Never mix any two powders regardless of type, brand, or source.
Never substitute any smokeless powder for Black Powder or any Black Powder substitute.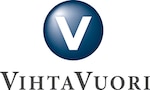 Vihtavuori N568 Powder Specifications
Product Information
Delivery Information
| | |
| --- | --- |
| Shipping Weight | 8.100 Pounds |
| DOT-Regulated | Yes |
| HazMat Product | Yes |